Not all disease and pain can be fixed by medicine or nutrition. The source of your problem may be spiritual!
Often people spend all their time and money pursuing a physical answer to a spiritual problem.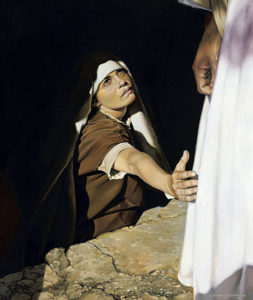 She had suffered a great deal under the care of many doctors and had spent all she had, yet instead of getting better she grew worse.

Mark 5:23

A woman who had been subject to bleeding for twelve years. She had spent all her money on physicians, but no one was able to heal her.                                                                                                      Luke 8:43
In both of the preceding passages, Jesus healed these women who had run out of medical options.
When you have spent thousands on doctors and drugs, and gotten worse. Then you bought every nutritional supplement known to man and are no better. You followed the advice of friends who told you to stop eating foods with chemicals, gluten, sugar, saturated fats, dairy, etc. Now you are starving and still sick as a dog.
You may not have a physical problem, you may have a spiritual problem.  
A good example is of this was when one of our girls was 7, a babysitter exposed her to the movie "It." The "monster" in this movie disguises himself as a clown. I am told, the monster lived in the sewers and would come out of toilets to get people. This movie was written by Stephen King  and was designed to scare the heck out of people. The problem with movies like this is they can do just the opposite.  They scare something into people and it is not good!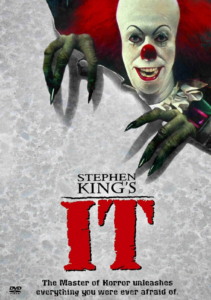 It wasn't her fault!
Our daughter didn't want to watch the movie, but  the house was dark and she was afraid to go to another place in the house alone. While watching the movie, she was overcome with fear. She understandably believed the lie, that this monster was real and was going to get her. The Bible says,  "the devil is a liar and he is the father of lies." The devil uses lies in order to accomplish his goals.
After watching this movie our daughter could hardly sleep, and when she was able to sleep, she had to have the lights on. She was afraid to go to the bathroom; fear ruled her life. Even though it was not her fault, she was exposed to this horrible movie, it had a spiritual effect on her. The devil  never  plays fair.
Lying spirits bring disease.
The spirit of fear that gripped our daughter brought with it the most severe case of shingles I have ever heard of.  She broke out with painful fluid filled blisters, they completely covered her stomach and looked like fish scales. We tried everything to get rid of the shingles but in the end it was prayer that did it.
Are you dealing with fear or do you have a physical ailment that won't go away?  It may be  time to seek the Lord and do some spiritual warfare.
"Be self-controlled and alert. Your enemy the devil prowls around like a roaring lion looking for someone to devour."

1 Peter 5:8

"Finally, be strong in the Lord and in his mighty power. Put on the full armor of God so that you can take your stand against the devil's schemes. For our struggle is not against flesh and blood, but against the rulers against the authorities, against the powers of this dark world and against the spiritual forces of evil in the heavenly realms. Therefore put on the full armor of God, so that when the day of evil comes, you may be able to stand your ground"

Ephesians 6:10-13a

Notice, it's not our armor, it's God's full armor!

It's not our power; it's God's mighty power!

In every case, Jesus is  the answer.

3 For though we live in the world, we do not wage war as the world does. 4 The weapons we fight with are not the weapons of the world. On the contrary, they have divine power to demolish strongholds.5 We demolish arguments and every pretension that sets itself up against the knowledge of God, and we take captive every thought to make it obedient to Christ.
2 Corinthians 10:3-5
What our daughter needed was to take some thoughts captive, but we need God's weapons to do that!
So what are those weapons?
The Name of Jesus is the most powerful weapon. Simply call on the name of the Lord.
The Word of God. Take thoughts captive, and command those thoughts that are opposed to God's Word to leave! Every time one of those lies comes to your mind, quote God's word that is the truth. For instance, "For God has not given us a spirit of fear, but of power and of love and of a sound mind." Find scripture that applies to your situation or thoughts.
Faith. Jesus said that when you are praying and believe what you say, you will get what you are praying for. (Matthew 21:22) You and I must have faith in God.
Confession. James 5: 14-16 tells us to, "confess our sins to each other and pray for each other so that we may be healed." Often people are healed when they confess their sins. Find someone you trust, and don't leave anything out, then receive God's forgiveness. (1 John 1:7-9)
Our daughter was eventually healed. Sometimes spiritual warfare takes time, not every war is won in a moment.  Sometimes you have to battle for an extended period, and if you do not give up, you will prevail.  Our daughter now a mom with 5 very healthy kids.
We have prayed with countless people who have been set free from all manner of illnesses. God will do it for you as well. Jesus is the answer, God's weapons are mighty and they are always available.
Truly; the only way to exceptional emotional and physical health, and wellness, is to spend time each day with the Great Physician, Jesus Christ!
If you have any questions or comments about this or any other Wellness Gospel article, please feel free to send an email to chrisschauermann@gmail.com. I would love to hear from you.
If you believe God knows what is best for us, join us and the Wellness Gospel team and spread the word, share this with your friends on social media and may God bless you richly.
If you want to keep improving your health and enjoy this kind of biblical, scientific information, then I would like to recommend three must-read books. Simply click on the title for purchase information.
References