Why thousands of honest people, lost their faith in Jesus Christ last year!
They were told to claim a promise found in God's word the Bible and then the promise never came. They were told to claim prosperity but prosperity never came, they were told to claim healing but never got healed. Why?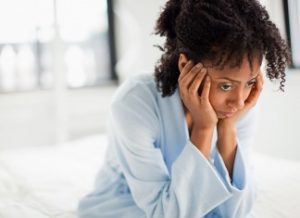 A couple in our church were constantly claiming health, wealth and longevity. They would often recite from Deuteronomy Chapter 28. Here are the selected promises they would quote to all who would listen.
3 You will be blessed in the city and blessed in the country.4 The fruit of your womb will be blessed.6 You will be blessed when you come in and blessed when you go out. The Lord will grant you abundant prosperity. You will lend to many nations but will borrow from none. 13 The Lord will make you the head, not the tail.
So how was their faith rewarded? The husband got very sick shortly after leaving our church. He had a massive heart attack and died. The wife had a nervous breakdown and their children are presently heroin addicts. Why?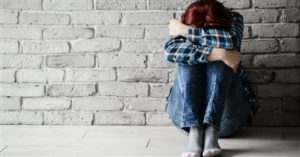 So why didn't God keep his promise to this man, his wife and their family?
God actually did keep his promise! If you read all of Deuteronomy chapter 28 you will find that there were conditions that needed to be met in order to receive the promises. Here are a few…
28 If you fully obey the Lord your God and carefully follow all his commands I give you today, the Lord your God will set you high above all the nations on earth. 2 All these blessings will come on you and accompany you if you obey the Lord your God. If you pay attention to the commands of the Lord your God that I give you this day and carefully follow them, you will always be at the top, never at the bottom.14 Do not turn aside from any of the commands I give you today, to the right or to the left 
The biggest reason people lose faith in God's commands!
The main reason people lose faith in God's promises is because they have not been taught that God has given instructions for what they have to do to get the promises.  It is no surprise when people get their dream car or dream house repossessed. They don't usually stop believing in cars or houses. They were told that as long as they make the payments and abide by the agreement,  they will get to enjoy the car or home. If they fail to meet the stated conditions they will fail to enjoy the stated benefit's. It is the same with God's promises.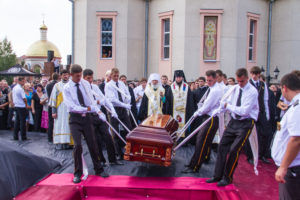 Godly Christians dying young!  Why?
My married daughter Melody called me one day to lament that yet another relatively young member of her new church family had passed away. She was frustrated because this man, like the others, was physically active, and tried to avoid all the "Bad Food" doctors had warned him about. He looked and acted healthy until suddenly he keeled over dead. She said this man had completely rejected the idea that the Bible had any helpful advice for his health.
My daughter Brook lamented to me one day how a Christian woman she had lived with, laughed at her when she tried to explain why we were to listen to God's specific advice about food choices. Shortly after her conversation with this woman the lady ended up in the hospital, very very sick.
A friend of mine kept telling me that God doesn't care what we eat and he certainly doesn't want us to follow any biblical advice about food.  in just a short time he and his wife's health deteriorated rapidly. The last time I saw them she was permanently confined to a wheel chair, most of their problems were related to diabetes and arthritis.
I have many Christian friends that laugh at the idea that they should avoid foods God said not to eat, or follow any Old Testament advice, yet they often express to me how lucky I am that my family and I are so healthy. Its not luck! We used to be sick just like them until we started to follow Gods advice. We have simply tried to meet God's conditions for better health. Those conditions cover subjects such as, attitude, forgiveness, worship, sin and food choices.  All of those conditions and promises can be found in one place, that is what the book "God's Guide to Biblical Health and Healing" is all about!
Why are Irene Crump and Phyllis Jones so full of life?
These radiant 100 year old twins have worked hard, which the bible recommends, they have been careful to eat wisely like the Bible suggests, and they have prospered for it.  Irene says, [1]
"hard work and good food is our secret, that's all I can put it down to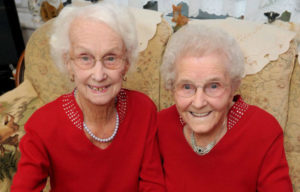 It frustrates and saddens me!
It frustrates and saddens me when I encounter disappointed and discouraged Christians. People, who at some time in their life, put all their hope and faith in a promise of God, only to see their hope shattered, especially in the area of physical health. Why, you ask, "How can that be? Can God make a promise and not fulfill it?" I believe the Bible when it says…
"All of God's promises are yes and Amen."                                                                                                                                                                      2 Corinthians 1:20
To put that into common English, "God says yes to anyone who believes His promises, and all of His promises will be fulfilled as God said they would."
So why are there so many disillusioned Christians out there?
Because many times they have not connected the conditions of God with the promises of God. Many have been told to pray for and receive health and healing for themselves and their loved ones, but were never told what the Biblical conditions were for receiving that help. They have been told to claim a specific promise found in the Bible, without being told what God says you have to do to get it. For instance…
The Bible states…
"If you confess with your mouth that Jesus is Lord and believe in your heart that God raised him from the dead, you shall be saved."
Romans 10:9
The promise:……………you shall be saved.
The condition:………confess Jesus as Lord and believe God raised him from the dead.
It doesn't say that if we obey God's commands and decrees, that we will be saved. We need to be careful to connect the proper promise with its corresponding condition. This is the difference between the good news of Christianity and all other religious systems. They all say you will be saved or received into heaven by how well you obeyed the rules. Nowhere in the Bible, not even in the Old Testament does it say that you will be saved from eternal separation from God or that you will go to heaven when you die, based on your ability to keep the rules.
But…
But…the Bible does state that "…if you listen carefully to the voice of the Lord your God and do what is right in his eyes, if you pay attention to his commands and keep all his decrees (laws). I will not bring on you any of the diseases I brought on the Egyptians for I am the Lord who heals you." Exodus 15:26
The promise:……….."I will not bring on you any of the diseases I
                                                brought on the Egyptians, I'm the Lord who heals  you"
The condition:………………Listen carefully, pay attention to, and keep all
                                                God's commands and decrees.
At this point someone usually says "Hey wait a minute, I've been taught that we don't have to obey the Old Testament commands any more" and I agree; as it concerns your entrance into heaven.  But there are other consequences that are connected to God's advice and commands.
Everyone knows!
Everyone knows that the Ten Commandments, found in the Old Testament, state that it is wrong to lie, steal, murder or commit adultery, and that there are consequences that come when we break these laws of God. For instance, if you commit adultery you could lose your marriage and it is possible that you could get a sexually transmitted disease. No one would argue, "Now I am a Christian, I'm not under the law, if I commit adultery, I won't suffer any social or physical consequences". Everyone knows that that is ridiculous.
Most preachers teach from time to time about the consequences of breaking these laws. But very little has ever been preached or taught about God's laws concerning health and food choices, why not? They too have consequences, which have been mostly overlooked.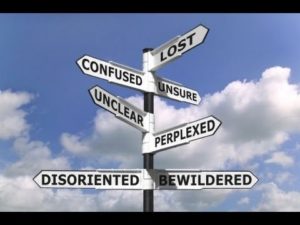 Even though we know logically that you can't break God's laws without consequences, some Bible student always says…"didn't Jesus do away with the law and the old testament?" I'll let Jesus answer that question…
Jesus said…
"Do not think that I have come to abolish the Law or the Prophets; (The Old Testament) I have not come to abolish them but to fulfill them. (He is the only one who ever did fulfill them) I tell you the truth, until heaven and earth disappear, not the smallest letter, not the least stroke of a pen, will by any means disappear from the Law until everything is accomplished. Anyone who breaks one of the least of these commandments and teaches others to do the same will be called least in the kingdom of heaven, but whoever practices and teaches these commands will be called great in the kingdom of heaven."                            Matthew 5:17-19
I am pretty sure heaven and earth have not passed away yet, so until then we are to practice and teach God's commands.
Over the last thirty years
Over the last thirty years, I have prayed for people in my family and our congregation. I have studied the scriptures countless hours in order to bring teachings from God's word that would help my family and congregation avoid physical and emotional trauma. I, like any other shepherd, want the people I love and care for to be spiritually, emotionally and physically healthy and happy. One thing I have discovered is that there is no one miracle pill that will accomplish that. What I mean is that there is not any one thing that will solve all of your problems.
Sometimes people think that if they just change their diet or exercise enough that that will ensure optimal health. Why doesn't that work? The simple truth is this; the answer to all your problems lies in ALL that God has said about our attitudes, our sin, our rest, our exercise, our food choices and drugs. The more closely we follow God's instructions every day, the more fully we will enjoy his promises.
If you have been taught that the old testament is of no value to us or that the societal and dietary laws in the Old and New testaments hold no benefit to you as a Christian, then I suggest you read "Non of These Diseases" by Dr. S.I. McMillen. As a medical doctor with years of experience he has documented how obeying God's word is not only spiritually beneficial but physically beneficial as well.
Concept
IN ORDER TO CLAIM THE PROMISES OF GOD, YOU MUST FOLLOW THE CONDITIONS OF GOD!
Truly; the only way to exceptional emotional and physical health and wellness, is to spend time each day with the Great Physician, Jesus Christ!
If you have any questions or comments about this or any other Wellness Gospel article, please feel free to send an email to chrisschauermann@gmail.com. I would love to hear from you.
If you believe God knows what is best for us, join us and the Wellness Gospel team and spread the word, share this with your friends on social media and may God bless you richly.
If you want to keep improving your health and enjoy this kind of biblical, scientific information, then I would like to recommend three must-read books and Doctor Wallach's vitamin and mineral supplements. Simply click on the title for purchase information.
References
Twins  http://www.express.co.uk/news/uk/736037/worcestershire-twins-celebrate-100th-birthday-reveal-secret-long-life