Sometimes we are just going through a test.
If we at Wellness Gospel have given you the impression that you will never get sick  if you do  things the way we suggest; we apologize, we have miss-communicated. Sometimes we as Christians are just going through a test!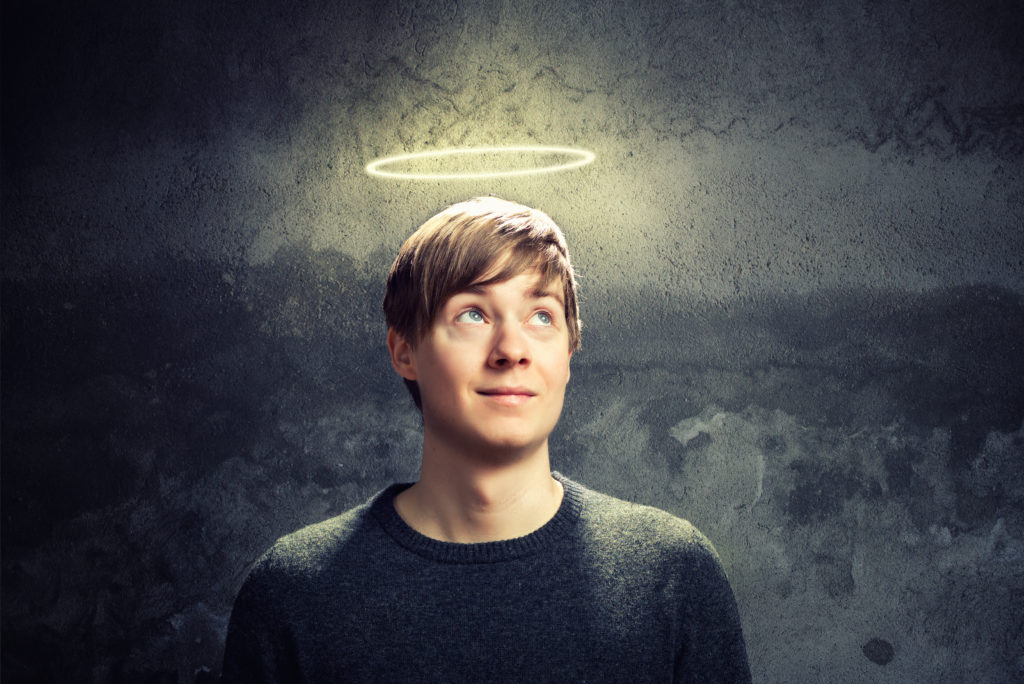 From time to time people lump us together with the preachers who tell people that if they have enough faith they will never experience problems or get sick. They are the name it and claim it crowd. When you or I get sick and can't get well, they blame it on "our" lack of faith. This kind of help isn't Biblical, it is not nice and it is not true. Let's get real, not all sickness is a result of doing something wrong or not having enough faith, sometimes it is just a test.
Years ago we had a group of people at our church that were telling everyone that whatever people said was what would come to pass. They told us if you say something like, "I'll just die if that person doesn't like me" then you will die. If you say, "this new job will make me rich" then you will get rich. Again, let's get real, all you have to do is try this to find out that it isn't true, It is not how God works. If this doctrine were true we  would all be dead and rich! 🙂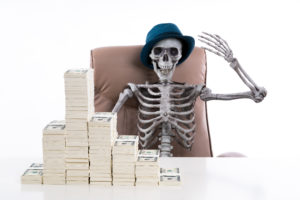 We believe that "generally speaking," if we follow God's advice we will be healthy. But, that does not mean that we will never get sick or have bad things happen to us.
There are a lot of things in the Bible that are meant to be taken as a generally rule, but not meant to be a formula.
A great example would be Psalm 15:1. This passage says…
  "A soft answer turns away wrath,
but a harsh word stirs up anger."
This is generally true, but not always true. Everyone has experienced a time when they gave an angry person a soft answer and that person just got madder. Generally; it will calm people down, but not always. If we are to be honest and real with ourselves, we know this to be true. We have all experience a time when someone was mad at us and we spoke softly and respectfully and the person was still angry. There are millions of battered spouses who can tell you that a soft answer does not work on truly mean people. Giving a soft answer to a mean drunk won't stop them from hurting people. This applies to other things in the Bible that people want to make into a formula. Most advice in the Bible is  meant to be generally true.
So what should we do when we get sick?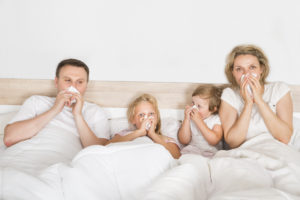 When we are sick, the first thing we should do is check to see if we are violating those general rules. Lets get that out of the way first, for example…
Are you getting enough rest? You were made in God's image, he rested on the seventh day so are you taking one day a week to just rest?
Are you getting enough sleep? Psalm 127 says that God gives sleep to those he loves and that we are not to rise up early and stay up late eating the bread of anxious toil. We are to work a reasonable number of hours a day, and then trust that God will take care of all our needs.
Are you angry at anyone, do you have a generally cheerful heart? God say that a merry heard is a cure.
Eating the things God said to eat, (Red meat, milk, eggs, fish, honey, butter, salt, etc) and avoiding the things God said would harm you, (Pork, shellfish, highly processed food, sugar, etc)
Walking with God? Are you regularly doing something that you know God does not want you to do? Are you regularly using your God given gifts to advance God's kingdom.
If you have checked yourself on the above and you can "generally" say you are following God's advice, then maybe you are like Job in the Bible, you are experiencing trouble because you are one of God's favorite people and you are just going through a test.
You might be experiencing sickness because, like Job, you are one of God's favorite people! 
Yep! It is possible that your problem isn't because you are doing something wrong, but instead it is because you are a child of God and doing something right. You, like Job may be experiencing a test. It has been said that the only time a teacher doesn't' answer your questions, is during a test! Job experience this and maybe you are experiencing this now. Be patient, tests always come to an end.
Someone might say that we are not Job, and his story was written in the old testament so it doesn't apply to us today. But, we cannot say that, because Paul wrote in the new testament that the things in the old testament were written as examples to us, to warn us. They are things that could happen to us. What happened to Job could happen to you or me.  1 Corinthians 10:11 states…
"These things (stories in the old testament) happened to them as examples and were written down as warnings for us, on whom the culmination of the ages has come." 
So what happened to Job?

In a nutshell what happened to Job goes something like this, check it out for your self by reading the book of Job.
Chapter 1 God is bragging about Job and what a wonderful person he is. Satan over-hears it and tells God that the only reason Job is so good is because God is protecting him and blessing him. Satan tells God, " if you just let me take his stuff he will curse you". God tells Satan, go ahead you will see that you are wrong. Satan does his worst and Job suffers greatly but does not curse God.
Chapter 2  God basically says, see you were wrong about Job. Satan says it was just because you didn't let me make him sick, if you let me touch his body then he will curse you. Once again God says go ahead, he will still not curse me. Satan does his worst, covering Job's body with painful sores.  Job maintains his integrity and does not curse God.
The following chapters are full of "friends" telling Job that he must have done something wrong. In the end God restores Job's health and all his stuff, times two. Then God rebukes Job's friends for accusing Job of doing wrong simply because he was sick.
This is what the new testament calls a test!
James 1:12
Blessed is the man who perseveres under trial, because when he has stood the test, he will receive the crown of life that God has promised to those who love Him.
Not every sickness is a direct result of someone's doing something wrong!
The Bible says our enemy the Devil stands before God day and night accusing us of doing something wrong, (Revelations 12:10). When we submit to God and his advice, when we resisting the Devil and his temptation to give up and get angry with God. The Bible says the Devil, will flee from us.
"Submit yourselves, then, to God, resist the devil, and he will flee from you."      (James 4:7)
"The thief (Satan) comes only to kill steal and destroy, Jesus Christ came that we may have life and that abundantly." John 10:10
So what are we to do when the Devil attacks us and puts us to the test? When we go on mission trips that are going to be incredibly productive for the kingdom of God, we are always met with strong resistance.
Story of a test for teen missionaries in Mexico.
On one trip, just before an evangelistic meeting, one of our leading youth, Tim Ray, came down with all the symptoms of the flu, aches, pains, nausea, vomiting, etc.  We were in the city of Durango north of Mexico City, Tim had a lead part, in a powerful gospel drama, and there was no one to replace him. So what did we do? We prayed for him and he bravely continued on, sick as a dog. Tim actually threw up while waiting for his part in the drama. When we finished the drama and had shared the Gospel, Tim realized that he was completely healed. He had resisted the enemy's attempt to stop him from ministering and the enemy left him. Tim passed the test by continuing to minister. On that trip, over 3000 people prayed to receive Jesus Christ as their savior.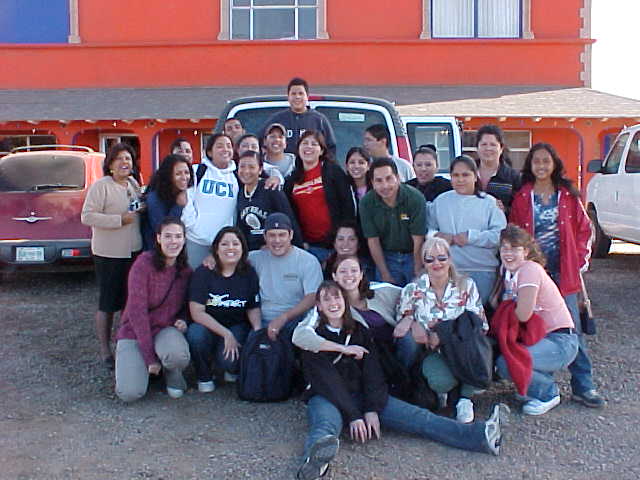 It is common for veteran missionaries to actually prejudge the effectiveness of a mission trip by how much resistance they get from the enemy before and during the trip, how much testing.
"Be self-controlled and alert. Your enemy the devil prowls around like a roaring lion looking for someone to devour."  1 Peter 5:8
"Finally, be strong in the Lord and in his mighty power. Put on the full armor of God so that you can take your stand against the devil's schemes. For our struggle is not against flesh and blood, but against the rulers against the authorities, against the powers of this dark world and against the spiritual forces of evil in the heavenly realms. Therefore put on the full armor of God, so that when the day of evil comes, you may be able to stand your ground"        Ephesians 6:10-13a   
It is not our wrongdoing it is just a test!
Notice, it's not our armor, it's God's full armor!
It's not our power; it's God's mighty power!
Jesus' armor gives us the power to resist the Devil, and if we resist him, he (The Devil) will flee.  It is not about you or me, it is always about Jesus.
THE ONLY WAY TO EXCEPTIONAL EMOTIONAL, SPIRITUAL AND PHYSICAL HEALTH, IS TO SPEND TIME EACH DAY LISTENING TO THE GREAT PHYSICIAN, JESUS CHRIST AND DOING WHAT HE SAYS.
Often people have questions or comments about Wellness Gospel articles, please feel free to send an email to chrisschauermann@gmail.com. I would love to hear from you.
If you believe God knows what is best for us, join us and the Wellness Gospel team and spread the word, share this with your friends on social media and may God bless you richly.
To keep improving your health, and enjoy this kind of biblical, scientific information, then I would like to recommend three must-read books and the link to Youngevity a wellness company founded by Dr. Joel Wallach. Simply click on the titles below for purchase information.
REFERENCES