Biblical answers for your health and wellness!
Health and wellness was an issue.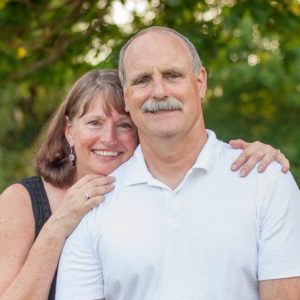 Health and Wellness was a real problem for us when we decided to get married. When I announced to my best friend, back in 1972, that Shary and I were getting married, my friend's first response without any hesitation was, "Man, you don't want to marry her, she is always sick." Well, I married her anyway, but he was right, she was always sick, her health and wellness, was always a concern. She used to go to bed for weeks at a time. She often suffered from migraine headaches. In her school years, her doctor had her on medication to wake up and medication to go to sleep. He also told her that she should never have kids because she could never carry a baby full term. (check out the picture at the bottom of this page?) As funny as it is now, at the time this news wasn't surprising because Shary's mother had also suffered from numerous miscarriages. When Shary and I decided to get married, we agreed not to have any children of our own, maybe we would adopt. OK, you can stop laughing, we are well aware that having 13 children is a far cry from not having any of our own. Maybe you have noticed that God has a sense of humor and a way of changing people's plans.
The road to health and wellness.
In College Shary began to be dissatisfied with her poor health. At a bookstore she stumbled onto the classic, "Cook Right – Live Longer" by LeLord Kordell.[1] This book started Shary thinking that her food choices were more important than she had previously thought. About a year later, Shary became pregnant with our first child, Leslie. She turned out to be a wonderful surprise. The reason she was a surprise, was because prior to this, Shary had not been able to get pregnant. When Shary went to the clinic to get her pregnancy test results, the nurse said in one sentence, "The test is positive, would you like an abortion referral?" We weren't serving God at the time, but Shary was still shocked at the question. Ultimately, instead of aborting, she determined to learn everything she could about having healthy babies.  Providentially, a friend gave Shary the book by Adelle Davis called "Let's Have Healthy Children",[2] Those first two books got her started on a quest to rid her life, and ours, of "junk food," and to provide our bodies nutritious materials so they could do the job they were designed to do.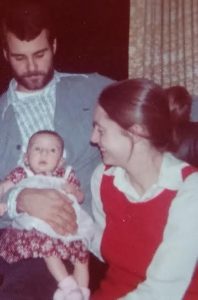 So what should we feed our bodies, and who is the expert in what we should eat for optimal health?  According to Dr. Ogie Shaw, a renowned fitness expert, 90% of all his patients say they are confused about what to eat.[3] Virtually every self-help magazine has a health expert column. Books, tapes, and videos abound.  Everyone says that they have the answers, but they all disagree with each other.
After reading hundreds of books and articles, listening to hours and hours of tapes and lectures, and studying nutrition in college, Shary and I have come to the conclusion that there is only one infallible source of information about what is good for us and what  is not.
Health and wellness pioneers like LeLord Kordel and Addelle Davis  have discovered things that work, and things that do not work, simply through trial, error, and extensive research. But, there is a better way!
 Pr
overbs 3:5-8  
 "Trust in the Lord with all your heart and lean not on your own understanding; in all your ways acknowledge him. And he will make your                                                                               paths straight. Do not be wise in your own eyes; fear the Lord and shun evil.                                                                              This will bring health to your body

and nourishment to your bones."

        
Secular wisdom changes almost as often as the seasons change. One year we are told that milk is bad for us, the next year we are told it is good. Then the new revelation is that salt is bad, only to be reversed by a more popular expert who informs us it is good. Then seemingly everyone has come to the conclusion that red meat is bad and that's the gospel; only to be reversed by the latest weight loss craze that raises red meat to the status of health food. Self-help and textbooks change as fast as they can be printed. But…
The Bible never changes, because it's advice is from God, our creator.
God made us and he knows what is good for us and what will harm us. The answer is to go to the Creator's handbook and simply follow his instructions. The more scientists study our bodies the more complex they realize we are. You may not get immediate results as you change one habit or food choice to become compliant with God's commands, but as you put it all together, the infinitely complex chemicals in your body will begin to work for you, instead of against you.
After finding and submitting to Biblical advice concerning our health, things have changed dramatically for Shary and I. She is healthier than when I married her. Far younger girls, who are in their prime, can't keep up with her. Virtually every person who meets Shary and finds out she is the mother of 13 kids (no miscarriages) goes into some form of shock; they can hardly believe it. Why? Because she is radiant. Most of our children have never seen a doctor. We have never paid for health insurance and have never needed it. So what have we learned from the Bible about health and longevity? Stay tuned to this blog, each Saturday I will be sharing with you what God says you can to do improve your health and give you and your family a long happy life. If you want to join us and become part of the Wellness Gospel team, simply subscribe to this news letter and together we will make Exodus 23:20-26 a reality. The gist of that passage is this; "If you listen carefully to all that I (God) say, and do it, I will remove all sickness from you, none will miscarry, and I will give you a full life span."
Each week we post a new health and wellness blog that will equip you with biblical advice on the care and feeding of your body.  We do it because we have found this kind of advice is so rare. We also do it, because we see thousands of good people each year, whose lives have been cut short, simply because they were never taught what the Word of God has to say about health and wellness.
If you believe God knows best, and would like to receive this life saving information each week,  join us and the Wellness Gospel team; register for our weekly newsletter, then spread the word by sharing this with your friends on social media and may God bless you richly.
If you are ready to  improve your health today, through proven Biblical and scientific information, then I would like to recommend three must-read books.
"God's Guide To Biblical Health and Healing" by Rev. Chris & Shary Schauermann                                                      http://tinyurl.com/zvkbfau
"None of These Diseases" by S. I. McMillen, M.D. and David E. Stern, D                                                                          http://tinyurl.com/hh7ezs2
"Let's Play Doctor" by Dr. Joel Wallach                                                                                                                                             http://tinyurl.com/j8ybt8r 
You can get all these books at Amazon.com or simply click on the URL listed with each book.
References
https://en.wikipedia.org/wiki/Lelord_Kordel
https://en.wikipedia.org/wiki/Adelle_Davis
http://www.ogieshawfitness.com/index.cfm
Contact us, we would love to hear from you!