Wellness Gospel
 5 Baby Steps To Disease Free Living!

The 5 baby steps to disease free living can be done one at a time, by add one of these health builders each week. Simply add one new step each week and read the corresponding blogs that support that baby step.
Or… you can just take the leap and join the wellness gospel team by applying all 5 of these baby steps for the next 40 days. See for yourself how true the word of God is when it says that God will "remove all sickness from you and give you a full lifespan." Deuteronomy 7:15  It has been our experience that people who jump in with both feet are more likely to succeed than those who try to ease into it. 
Where to get started? You can just follow the 5 steps listed below, or if you want to know why your doing them, you can read the blog posts attached to each item as well.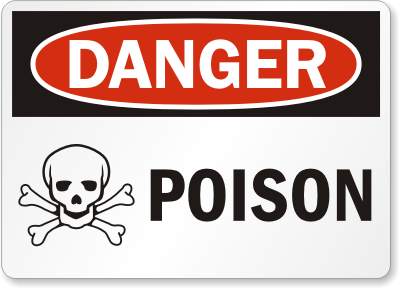 Baby Step #1  "Foods To Avoid"
When Shary read her first book on nutrition, Eat Right and Live Longer, it told her to go to her kitchen and throw away anything that is on the list below. (These things are poison, they destroy your immune system and feed disease producing entities, like cancer and bad bacteria). So, Shary did it, and we have never looked back.
If you are serious about getting and staying healthy, go to your kitchen, read all the labels and throw away anything that contains the things listed below. No cheating, you have to get them out of your car, bedroom, work space etc. If you can't see them you are less likely to poison yourself with them. Do not give any of this to the local food bank, it is poison. If you want to ship it to an ISIS training camp that would be the only alternative to throwing it in the garbage.
Sugar, brown sugar, corn-syrup, high fructose corn syrup, malted corn, maltose, sucrose, dextrose, fructose, lactose, dried molasses etc…)
Canola oil, soybean oil, corn oil, vegetable oil, Crisco.
Enriched white flour, white rice.
Modified food starch, monosodium glutamate diethyl glycol .
Caffeine (coffee, energy drinks, some teas)
Pork or pork products (Ham, bacon, sausage, wieners, bratwurst, lard)
Anything that swims and doesn't have fins or scales, ie, (clam, oyster, scallop, crab, lobster shrimp, shark, sturgeon, catfish, abalone, crayfish)
Fried foods
References
                                                                                                           Baby Step #2 "What You Need To Eat"

The easiest way to do this is to post the items below on a calendar and check them off as you eat them. Get someone to keep you accountable and help you remember. Every time my wife Shary got pregnant, I would fill a quart jar with milk each morning. I would write on the jar, "for mom only". This was an attempt to protect her milk from the older kids.  Then I would make sure Shary finished it  before we went to bed. I would also make sure she had eaten her eggs as well. So below you will find the foods that have been sanctified by the Word of God.
Two eggs per day, (poached, soft boiled, scrambled in butter, soft fried in butter low heat)

Read http://wellnessgospel.net/index.php/2016/10/29/heart-disease-depression-alzheimer/

One quart of whole milk per day, (Goat's milk is best but not essential, raw is best but not essential)

Read http://wellnessgospel.net/index.php/2016/07/30/milk-nutritious-drink/

Red meat twice a day, (beef, lamb, deer, elk)

Read http://wellnessgospel.net/index.php/2016/07/10/should-we-eat-red-meat/

Seafood with fins and scales every other day (Salmon, cod, halibut, tuna)

Read http://wellnessgospel.net/index.php/2016/11/19/fish-can-make-you-sick-or-healthy/

Poultry with the skin on it, every other day (turkey, chicken duck)
Honey is your only sweetener, use it often, it is medicine. It adjusts your body ph to fight cancer and other diseases.

Read http://wellnessgospel.net/index.php/2016/07/20/honey-sweet-medicine/

Butter and olive oil are your only oils. Use them to cook with etc.

Read http://wellnessgospel.net/index.php/2016/07/23/butter-better-way-better/

Salt your food to taste, salt is an essential nutrient, do not buy foods that say salt free.

Read http://wellnessgospel.net/index.php/2016/09/03/stole-restaurant-salt-shakers/

Eat only whole wheat or other whole grains, no enriched flours.

Eat fresh fruits, vegetables and nuts as you desire. Don't force yourself to eat them.
                                                            Baby Step #3 "Rest And Exercise Is A Must"
Walk  or exercise 30 min. 6 days per week

Read http://wellnessgospel.net/index.php/2016/08/20/exercise-much-enough/

Rest and worship one day each week (no regular work, no stress, go to church and worship)

Read http://wellnessgospel.net/index.php/2016/08/06/rest-for-the-weary/

Get 7-8 hrs. of sleep each night (take naps if necessary, no caffeine)
                                                              Baby Step #4 "Vitamins and Minerals"
Take Dr. Wallach's mighty 90

https://www.google.com/search?q=joel+wallach%27s+mighty+90&biw=911&bih=425&site=webhp&tbm=shop&source=lnms&sa=X&ved=0ahUKEwipnOrj1eHRAhWm54MKHXmADIMQ_AUIBigB&dpr=1.5#tbm=shop&q=joel+wallach+mighty+90&spd=4538381923586365123

Vitamin C        5,000mg/day, (if you are already sick take 10,000 mg/day)
Copper     2-4 mg/ day
Selenium        500mg/day
If you have deficiancy symptoms take associated vitamins and minerals suggested in the book, Lets Play Doctor.   http://tinyurl.com/j8ybt8r
References
Read http://wellnessgospel.net/index.php/2016/09/25/vitamins-minerals-bible/

Baby Step #5  "A healthy Soul"
Forgive anyone who has ever hurt you
Work at maintaining a positive attitude.
 http://wellnessgospel.net/index.php/2016/09/13/attitude-effects-immune-system/
                                            Finish Here