Exercise less, eat ice-cream and live longer!
Exercise, how much is enough?
Experts are constantly telling us that we need to exercise more in order to live well and long. God's word says that our strength should equal our days, and that he wants you to live a sickness free and full lifespan. Genesis 6:3 states that a full lifespan is approximately 120 years. Many people in the Bible lived this long, and people today are living this long, so why not you? Somebody is going to live a full lifespan, might as well be you.
Jeanne Calment is one person who accomplished this and it wasn't because of her genetic makeup. She outlived her daughter and grandson who carried her genetic make-up.  So contrary to what we have been told, the Bible says it is what you do, not your genes, that determines how well and how long you will live.


Jeanne Calment Did not live to be 122 by strenuous exercise, she was reportedly neither athletic nor fanatical about her health2. She did stay active with varied pursuits like taking up fencing at the age of 85. She went for leisure walks till she was 114. The idea that militant physical exercise is your ticket to a long and full lifestyle is popular but is not biblical, and doesn't work. So, is exercise necessary and if so how much is enough?
                 I Timothy 4:8                                                                                        "Physical training (Exercise-KJV) is of some value, but godliness has value for all things, holding promise for both the present life and the life to come."
 Paul was telling Timothy that there was value in physical training but that it was not the most important thing; that godliness has eternal value. The question then is, should we spend time exercising our bodies when they will not be of any value in heaven? In heaven we will be getting new bodies, so why spend time on them down here?  Paul was letting Timothy know that there was some value if it was kept in perspective.  Jesus gave us that perspective.  He told the disciples that the reason they could not pray with him, but instead fell asleep, was not because they didn't want to, instead, it was because their bodies were weak.  His statement to them is recorded in the Gospel of Matthew 26:41…
"Your spirit is willing but your body is weak."
Our bodies are the temples of the Holy Spirit and need to be strong enough to get the job done that God has called you and me to do.  Physical training is of some value.  But it is not the end-all and be-all that many profess.  We are encouraged in Proverbs not to be sluggards or lazy.  In the Ten Commandments we are admonished to work six days, and rest one day.  In Genesis 3:19 we are told that we will work by the sweat of our brow.  There needs to be some sweating.  It is interesting to note that people who live to be over one hundred have engaged in some kind of regular work that kept them physically strong and healthy without overdoing it.
I would suggest that you do something six days a week that gives your body a cardiovascular workout.  That is, it elevates your heart rate and increases your breathing. Walking is great, it's not only great exercise, but it is relaxing.  Doctor Ogie Shaw, an expert in exercise, says that walking one mile per day will reduce a woman's chances of getting cancer by half3, wow, that is substantial.
In a study published by Readers Digest April 2005, researchers at the Cooper Institute in Golden Colorado, found that three hours of exercise per week was just as effective in combating mild and moderate depression as antidepressant drugs.  People who exercise just one hour and 20 minutes a week had no improvement.4
Now for some cautions:
We have been sold a bill of goods.  We have been told that the more we exercise, the better our health will be, and the longer we will live.
To quote Dr. Joel Wallach, "That one message has done more harm than all the wars in recent history." The average athlete, depending on the severity of the sport, lives approximately 62-68 years. That is, they live between 7 and 13 years less than the average American who does very little in the way of exercise.  One hundred thousand athletes die each year during sporting events. According to the Center For Disease Control, these one hundred thousand athletes under the age of 50 died suddenly from cardiomyopathy heart attacks or ruptured aneurisms. Many of these young men and women, boys and girls looked incredibly healthy and had beautiful, strong muscles. So why are they dying by the thousands?  After doing tens of thousands of autopsies, Doctor Joel Wallach has come to the conclusion that most of these unfortunate athletes were suffering from trace mineral deficiencies brought on by regular strenuous exercise without replenishing vital nutrients.5   Our local community went into shock when a 15 year old athlete collapsed during a workout at swim practice. Andrew Nygaard died of cardiac arrest. Mayor Willis Vandusen called him "the most talented swimmer that Astoria has ever produced.6 Andrew, believing the current advice that says, the more you exercise the healthier you will be. His friends said that he was a fanatic about exercise. Is it possible to exercise too much?
Most athletes sweat more in one day than most people sweat in a year. When we sweat, our sweat does not just contain water and salt, it is also rich in 60 essential minerals. If we do not eat foods rich in nutrients, or are not supplementing, we will eventually succumb to some type of mineral deficiency disease. One common mineral deficiency disease is caused by a lack of copper. Another is caused by inadequate selenium intake. A copper deficiency can lead to a ruptured aneurysm. A selenium deficiency can lead to a cardiomyopathy heart attack.  Both are generally fatal and are common among athletes.
Jim Fix, the famous runner, believed that if you ran 10 miles per day, seven days a week that you could live to be over 100.  Note that God said to rest one day a week.  Jim Fix either ignored God's advice or never heard it. He faithfully took his own advice, running seven days a week for 20 years.  He did not supplement with vitamins and minerals.  He looked as fit as a human could look, but in 1984 at the age of 52, 15 years short of the average American couch potato, he had five heart attacks and died,
                                        According to Dr. Wallach,
                        "Exercise without supplementation is suicide."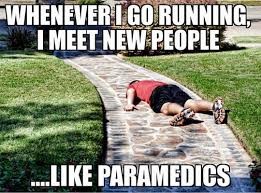 Dr. Michael P. Artees was a runner in junior high, high school and college.  After graduating from college, he continued to run every day, not taking Sunday off.  Again, it should be noted that the Bible advises us to rest one day a week.  Dr. Artees instead took his own advice instead of God's advice.  He believed in it so much that he offered a 10% discount to any of his patients that would run with him at least two weeks per month.  So many of his patients took him up on the offer that it was said, "He looks like Forest Gump running down the road with his disciples." But… at the ripe old age of 38 while running with his followers, he fell over and died of a cardiomyopathy heart attack, a simple selenium deficiency.5
                                                     Proverbs 13:13                                                                  "He who despises the word will be destroyed. But he who fears the commandment will be rewarded."
In contrast, Jeanne Calmet of France, a highly publicized centenarian, led a leisured lifestyle, getting regular exercise while pursuing hobbies such as tennis, cycling, swimming and roller-skating,1 Jeanne leisurely rode her bike till the age of 100, she took leisurely walks till she was 114, she did not overdo it.  She rested, and she was regular about her exercise. Consequently, she  outlived seventeen french presidents. She also outlived the 47 year old lawyer who wrote up a reverse mortgage for her when she was 90. He fully expected she would pass soon and leave him with her house after only a few years of payments to her. She lived another 32 years, long after he had passed away, leaving his relatives to continue to pay Jeanne a nice monthly sum till she died. His family eventually paid her many times the value of her home.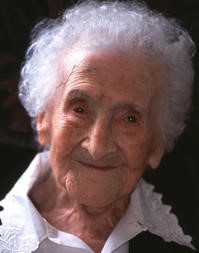 My point? A little exercise is good, but if you are doing a lot of strenuous work or exercise you need to be extra careful to eat Biblically and supplement with vitamins and minerals. My wife Shary and I take American Youngevity vitamins and minerals; they are recommended by Dr. Joel Wallach. We will talk more about vitamins in a future blog devoted to just that, what supplements are best and why.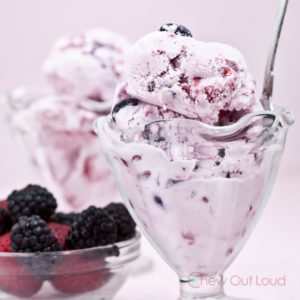 Oh, about the ice-cream, I have run out of time this week, but I will share that with you next Saturday. What I tell you about healthy ice-cream will change your life!
If you believe God knows best, join us and the Wellness Gospel team and spread the word, share this with your friends on social media and may God bless you richly.
If you want to keep improving your health and like this kind of biblical and scientific information, then I would like to recommend three must-read books.
"None of These Diseases" by S. I. McMillen, M.D. and David E. Stern, M.D.
"Let's Play Doctor" by Dr. Joel Wallach
"God's Guide To Biblical Health and Healing" by Rev. Chris & Shary Schauermann
You can get all these books at Amazon,com  J
"World's oldest person marks 120 beautiful, happy years". News.google.com. 21 February 1995. Retrieved 3 April 2010.
Lecture by Dr. Ogie Shaw, Kiwanis Club of America, Astoria Oregon.
Readers Digest April 2005
Dead Doctors don't lie, by Joel Wallach
https://news.google.com/newspapers?nid=1310&dat=19980616&id=UUxWAAAAIBAJ&sjid=7esDAAAAIBAJ&pg=563