Lose weight, boost your immune system and get  smarter while you sleep and rest,    with this one secret.
               Psalm 127:1,2                                                                                          "Unless the Lord builds the house, its builders labor in vain. Unless the Lord watches over the city, the watchmen stands guard in vain.It is in vain you rise early and stay up late, eating the bread of anxious toil, For he gives sleep to those he loves."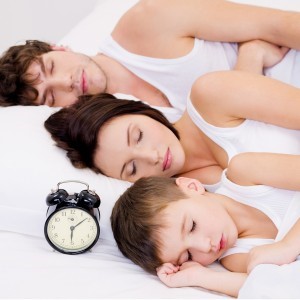 According to–Dr. Jeanne Wilson, "Our bodies pull in toxins from the food we eat and the environment around us every single day. And while it is ideal to cleanse your body about four times a year with the Optimal Cleanse, there is also a trick that can help detoxify your body all year long. And it's easy! Here's all you have to do: Go to bed by 10:30 p.m. and make sure that you sleep in the dark.  Yes, that's it! This time is key to a successful sleep, which in turn allows the liver and other organs to fully detoxify the body and improve hormonal balance.
In Chinese Medicine we know that the liver cleans the blood between 1 and 3 a.m. and you must already be in a deep sleep before 1 a.m. to get the full detoxification benefits of the liver energies.  Sufficient rest at the right time and following the body's natural circadian rest rhythms of sleeping when dark and up with the light is essential for healthy metabolism – and a healthy metabolism helps control weight gain!"2
 God is opposed to us getting up early and staying up late. It is God's will that we get enough sleep.  In the book "None of These Diseases", a study notes that 26% of men who had suffered heart attacks had been working over 70 hours a week. Evidently your heart needs sleep.
According to the National Sleep Foundation, "Researchers in the Netherlands and United Kingdom compared the white blood cell counts of 15 healthy young men under normal and severely sleep-deprived conditions. The greatest changes were seen in the white blood cells"1. What they call normal sleep-deprivation will affect your immune system. Your white blood cells not only fight the common cold and flu, but also destroy cancer cells. I was talking with a woman just this week who told me that her entire family was in shock. Her mother had just been diagnosed with lung cancer and the doctors believe the cancer is spreading throughout her body. The woman told me she and her family were devastated, because their mother never smoked and always exercised. From what they had been led to believe those two things should have kept their mother safe from lung cancer, so what went wrong?
All of us have cancer cells in our bodies but when our immune system is functioning properly our white blood cells will constantly find and destroy these cells. But if our immune system is weakened by a lack of sleep these cancer cells can multiply.
According to the National Sleep Foundation "studies have associated sleep restriction and sleep deprivation with the development of diseases like obesity, diabetes and hypertension. Others have shown that sleep helps sustain the functioning of the immune system, and that chronic sleep loss is a risk factor for immune system impairment."1
God wants us to get adequate sleep. In Psalm 127:1-2 he says "he gives sleep to those he loves." He is offering sleep, but are we taking it? Usually, for me it is a lack of faith that causes me to rise early and stay up late. I get into the habit of believing that I can solve all my problems by working longer and harder. At the beginning of the Psalm God says that it is vain or useless to build and useless to guard, if God is not building and God is not guarding. If we listen to God and obey him, by going to bed early and getting up at a reasonable hour, he will build our house and he will guard our city. Science is now confirming that if we get enough sleep, God will build our immune system and guard our bodies from disease.
In the December 2004 edition of Time magazine researchers were quoted to say, "sleep is primarily for your mind." They went on to say that, "your muscles need only brief periods of inactivity to recuperate, but your mind is another matter altogether. There is an incorrect sentiment that is growing rapidly in our society; it is the belief that sleep is for sissies. In contrast, researchers are proving that our minds actually get smarter while we sleep.  In studies, people increased their ability to solve a problem from 23% to 59% after a good night's sleep.  They also had some suggestions for a good night's sleep. "3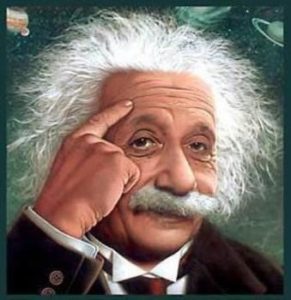 A) Try to sleep at the same time each night.                                                 B) Don't drink caffeinated drinks or eat chocolate in the p.m. and try not       to eat anything three hours before bedtime.                                                 C) Warm or hot milk will improve your sleep, while alcohol will do the           opposite.                                                                                                    D) Arguments, computers and TV, less than a half hour before bedtimes,         are detrimental.                                                                                         E) If you are still awake 20 minutes after going to bed, get up. (I suggest          you read your Bible until you get sleepy.)
The Book of Proverbs gives some similar advice for people who have a hard time getting good sleep. In Proverbs 3:21-24 we are told…
My son, let them (Biblical wisdom and understanding) not depart from your eyes: keep sound wisdom and discretion: So they will be life to your soul, and grace to your neck. Then you will walk safely in your way, and your foot will not stumble. When you lie down, you will not be afraid: yes, you will lie down, and your sleep will be sweet. NKJV
 The book of Ecclesiastes also gives some insight that has helped me on numerous occasions. "The sleep of a laborer is sweet", Ecclesiastes 5:12. In other words, regular physical labor or exercise will improve your sleep. If I go through a period of a few days with poor or fitful sleep, it is generally because I am stressed out about something and I have not been exercising. If I start exercising every day and go for a run just before bed time, that will usually do the trick, my sleep is like a baby again.
So how much sleep is enough? According to Dr. Pierre-Herve Luppi at the University of Lyons in France, "If you feel sleepy the following day, if you have episodes of sleepiness or a feeling of major fatigue throughout the day, it means you're not sleeping enough."
God loves you and me more than we know, he wants us to trust him like little children trust their parents. While we are sleeping he remains awake and will protect us. Jesus slept in the boat while his disciples were freaking out about a storm. When they woke Jesus from his sleep he said, "You of little faith, why are you so afraid?"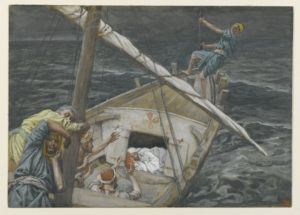 Let's trust Jesus more and ourselves less, let's get to bed early and take a nap when we are tired. According to scientists, our immune systems will thank us, our waist lines will improve and our families will get to see us live out a full lifespan.
If you believe God knows best, join us and the Wellness Gospel team and spread the word, share this with your friends on social media and may God bless you richly!
If you want to keep improving your health and like this kind of biblical, scientific information, then I would like to recommend three must-read books.
"None of These Diseases" by S. I. McMillen, M.D. and David E. Stern, M.D.
"Let's Play Doctor" by Dr. Joel Wallach
"God's Guide To Biblical Health and Healing" by Rev. Chris & Shary Schauermann
You can get all these books on Amazon,com
https://sleepfoundation.org/sleep-news/sleep-deprivation-effect-the-immune-system-mirrors-physical-stress
December 2004 edition of Time magazine
Posted by The Skincare Millionaireon February 14, 2015 at 12:35 AM in People, Process, SPA Management, Winning Strategy | Permalink