Why is this nurse so happy???

 
Because Diana Anderson eats butter instead of margarine! That one change in lifestyle saved herself and her family from a 75% increase in heart attacks, higher rates for cancer and Alzheimer's. Ok there are other reasons Diana is happy, she loves her family and she loves God, but so do a lot of other Christians and those Christians have been taught that God really has nothing to say about what we eat. Unfortunately many Christians are getting sick and dying just like everyone around them, but that is not God's plan. In Exodus 23:20-26 God reveals his plan.  The gist of that passage is this; "If you listen carefully to all that I (God) say and do it, I will remove all sickness from you and give you a full life span."
God has placed his approval on butter and science is backing him up. The Harvard Medical School did a twenty-year study, which was published in January 1993. The study was entitled "The Harvard Nurse's Health Study."3 It was conducted with 90,000 nurses, half used butter and half used margarine. After 20 years it was discovered that the nurses using margarine had 75% more heart disease and heart attacks than the nurses who used butter. The nurses using margarine also had a higher rate of cancer and Alzheimer's.
 Sarah and Abraham of bible fame, ate butter, red meat and drank milk. Sarah lived to be 127 and was so beautiful, that at 65, "the Egyptians saw the woman, that she was very beautiful. 15 The princes of Pharaoh also saw her and commended her to Pharaoh." (Gen 12:14-15) Sarah was so vivacious that she carried and gave birth to a healthy child at 90 years old. After giving birth the King of Gerar found her so attractive that he wanted her to be his wife. Abraham was so healthy that he lived to be 175. Evidently, the butter they ate didn't hurt them. Maybe, just maybe, it was good for he and his wife.
We were sold a bill of goods when we were told by renown doctors and scientists that we needed to stop eating butter and eat margarine instead. There is an old country song by Willie Nelson were the doctor tells Willie to stop drinking and Willie responds, "There are more old drunks than there are old doctors so I guess we better have another round."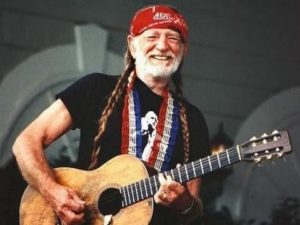 The average couch potato lives to be 79 years old1, the average doctor only lives to be 72. If your doctor tells you not to eat butter just tell him "There are more old butter eaters than there are old doctors, so I guess we better stick to butter."
Scientists created margarine thinking they were improving on butter.
 Our society has made "Science King" but the king has no clothes.
 1 Corinthians 3:19 states… "The wisdom of this world is foolishness to God."
     Butter            vs          Margarine

Most of our institutions of higher learning have completely rejected the wisdom found in God's word and our society is paying a high price for that mistake. Colossians 3:2 states that "In him (Christ) are hidden all the treasures of wisdom and knowledge". The more we listen to Jesus and his word, the more wisdom and knowledge we will possess.
 Isaiah 7:14-15 "Therefore, the Lord Himself will give you a sign: The virgin will conceive, have a son, and name him Emmanuel. By the time he learns to reject what is bad and choose what is good, he will be eating butter and honey."
Wow, when Jesus was old enough to choose what is good and what is not, he chose to eat butter and honey. It is also interesting to note that in Genesis 18:8 we are told that Abraham offered angels a meal of butter, milk and red meat…   and they ate it with no complaints! In Deuteronomy 32:9 it says that God alone led Jacob and fed him with fruit, nourished him with honey, oil, butter, milk, red meat, wheat and grape juice.
In an article by Dr. Dwight Lundell. "Heart Surgeon Speaks Out On What Really Causes Heart Disease." The upshot of it is that everything that we think we're doing to promote cardiovascular health, like not eating butter, is actually contributing to cardiovascular disease. "Despite the fact that 25% of the population takes expensive statin medications and despite the fact we have reduced the fat content of our diets, more Americans will die this year of heart disease than ever before." Statistics from the American Heart Association show that 75 million Americans currently suffer from heart disease, 20 million have diabetes and 57 million have pre-diabetes. These disorders are affecting younger and younger people in greater numbers every year. We are eating less and less butter and suffering more and more disease.
According to Dr. Lundell, it is not butter that is to blame for the increase in heart disease and diabetes, it is sugar and other highly processed foods. "This is a good way to visualize the inflammatory process that could be going on in your body right now. … While we savor the tantalizing taste of a sweet roll, our bodies respond alarmingly as if a foreign invader arrived declaring war. Foods loaded with sugars and simple carbohydrates, have been the mainstay of the American diet for six decades." "This repeated injury to the blood vessel wall sets off inflammation. When you spike your blood sugar level several times a day, every day, it is exactly like taking sandpaper to the inside of your delicate blood vessels. While you may not be able to see it, rest assured it is there, I saw it in over 5,000 surgical patients spanning 25 years who all shared one common denominator — inflammation in their arteries." Using butter substitutes like corn oil and soybean oil make the problem worse. One tablespoon of corn oil contains 7,280 mg of omega-6;" remember, that's bad, "soybean contains 6,940 mg. Instead, use olive oil or butter."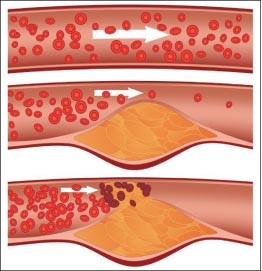 A review from Cambridge University, published in the journal Annals of Internal Medicine in March,17 is the latest analysis to confirm the absolute lack of evidence that consuming saturated fat (In butter, eggs or milk) leads to heart disease. The June 23, 2014 Time Magazine cover story,18 publicized the fact that refined carbs, sugar, and processed foods are the real enemy—not the saturated fats found in foods such as butter, eggs or milk.
Here is another reason to eat butter instead of margarine. According to researchers at the University of Auckland in New Zealand, substituting margarine for butter can make you stupid. According to the Auckland researchers, children who ate margarine every day had much lower IQ scores by the age of three-and-a-half than those who ate butter. At an early age, butter eaters already averaged IQ's 6 points higher.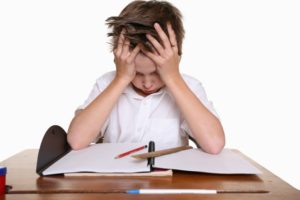 Here are some other unique attributes of butter. According to Dr. Joel Wallach, margarine will become carcinogenic (Cancer producing) in a split second, when heated.  Butter does not react to heat in that way. We have noticed an unusual property that butter possesses, an attribute that other oils do not share.  Butter can be cleaned up with hot water only, It doesn't need soap to get it off your butter dish. Almost all other oils are very sticky, which is probably why they stick to your arteries. God knew what he was doing when he made butter and put his biblical stamp of approval on it. So please don't use the last of your margarine. It's not worth it.  Just throw it away and replace it with butter. You might be able to fool Mother Nature, but you can't fool the body God gave you.
My family and I have been using butter since 1972. I use it instead of mayonnaise, I use it to fry my eggs in the morning. I put it in my pans before cooking to keep things from sticking.  I use it on peanut butter sandwiches. I make my toast with it, cook fish in tin foil and cover the fish with butter and honey. My wife uses butter instead of Crisco or margarine for cookies and frosting. Hey I know what you are thinking, "You are a health food fanatic and you eat cookies and cake?" Yes we do; not very often but if you try to never eat sweets you are probably going to do two things you don't want. You're probably going to make other people not like you and you are more likely to get a bad attitude and quit the whole healthy food thing altogether. Believe it or not there is a health and wellness blog called "Eat The Damn Cake" What at hoot. Don't be so pinched, relax and enjoy life, you will live longer.
So contrary to what we were taught by the USDA, and our doctors and teachers. substitute butter for margarine, canola oil, vegetable shortening etc. and you will be happier, healthier and enjoy your loved ones longer.
If you believe God knows best, join us and the Wellness Gospel team and spread the word, and may God bless you richly.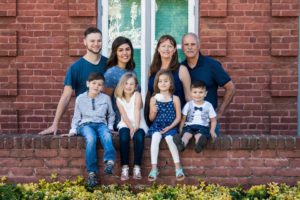 The only consistent path to sickness free living, is to spend time each day with the great physician, Jesus Christ, and follow his advice.
Exodus 23:25-26 says that if we obey God's commandments, He will… "take away sickness  from among you" and that He will…                            "give you a full life span."
If you want to keep improving your health and like this kind of biblical, scientific information, then I would like to recommend three must read books.
"None Of These Diseases" by S. I. McMillen, M.D. and David E. Stern, M.D.
"Let's Play Doctor" by Dr. Joel Wallach
"God's Guide To Biblical Health and Healing" by Rev. Chris & Shary Schauermann
You can get all these books at Amazon,com
1.  FastStats – Life Expectancy – Centers for Disease Control and Prevention www.cdc.gov/nchs/…/life–expectancy
www.ncbi.nlm.nih.gov/…/11020591 National Center for Biotechnology Information 
Lancet.1993 Mar 6;341(8845):581-5. Intake of trans fatty acids and risk of coronary heart disease among women.