Unforgiveness can make you sick.
I will admit that the story I am about to tell you, about unforgiveness, will sound weird, but if you have ever been on a mission trip to a third world country, or know someone who has, they will tell you that these things do happen.
So here goes; on a mission trip to Baja Mexico, I had the most amazing experience, it is something I will never forget. We were having an outdoor church service at the south end of Ensenada Mexico, about forty feet from highway 1. We were praying for an older man, his son had brought him to the meeting because he had a cancerous tumor bulging from his stomach region, doctors had told him that he was dying. As we were praying for him I had a "holy hunch from God", so I told him, through an interpreter, that his problem might be related to unforgiveness, and my hunch was that it was a close relative he was angry with. He immediately affirmed that this was true and that I must be referring to his brother who he hated. He explained to us that he and his brother, previously, had a successful business together. His brother had swindled the business away from him. His brother was now wealthy and he was very poor. I told him that I did not blame him for being upset with his brother, but that God requires us to forgive others, because he has forgiven us all our sins. I also said that this could be the reason his body was unable to fight off the cancer. I asked him if he was willing to forgive his brother and he said he was. The interpreter led him in a prayer of forgiveness, when he had finished the prayer we all noticed a most amazing thing; the bulge in his stomach had disappeared. When we asked him how he felt, he said he felt wonderful.
In Matthew 18:15-35 Jesus reveals his Father's attitude toward unforgiveness and the consequences of not forgiving others. He explains that if we will not forgive our brother from the heart, our Heavenly Father will turn us over to the torturers (tormentors). Many people do not realize what physical destruction they unleash on themselves by withholding forgiveness from people who have hurt them.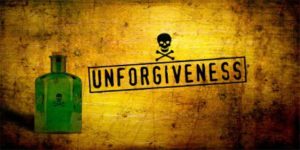 Unforgiveness is like drinking poison every day                                         and hoping the other person dies.
As it relates to forgiving others, Jesus set an example for us. While he was hanging on the cross in agony and the Pharisees were hurling insults at him, he said, "forgive them for they don't know what they are doing." (Luke 23:34) Jesus not only canceled a debt we could not afford to pay, he also paid our debt with his own life and blood.
Jesus forgave us so we must forgive!
"Then the master called the servant in. "You wicked servant", he said. "I canceled all that debt of yours because you begged me to. Shouldn't you have had mercy on your fellow servant just as I had on you?" In anger his master turned him over to the jailer to be tortured, until he should pay back all he owed. "This is how my Heavenly Father will treat each of you unless you forgive your brother from your heart." Matthew 18:32-35
These tormentors are not playing games; they are playing for keeps. The Bible does not say who they are, but we can assume they are supernatural. I believe it is possible that they are the demonic spirits of Cancer, Depression, Rejection, and every other kind of sickness, both physical and mental. Jesus is called the great physician. The Devil and his fallen angels are believed by many, to be just the opposite.
So, how does the bible suggest we deal with people who have sinned against us, who have hurt and wounded us in terrible ways? According to Matthew 18 the first step in forgiveness, if possible, is to confront the person who has sinned against us. As hard as this may be, we are commanded to talk to them alone, without talking to anyone else first. we must privately give the person an opportunity to acknowledge what they did was wrong and ask us to forgive them.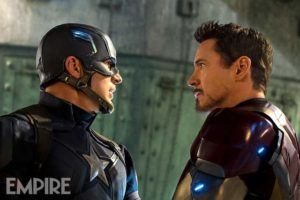 Matthew 18:15 "If your brother sins against you, go and show him his fault, just between the two of you. If he listens to you, you have won your brother over."
If they won't listen to you then you may not have won your brother over but you will still need to forgive. Why? So you don't get trapped into eating the fruit of bitterness, which generally opens your body up to disease. Then you must forgive them as Christ has forgiven you. His words are forever sealed in time…"Father forgive them for they don't know what they are doing."  This is not just for them but for you and me as well.
For years I held onto unforgiveness, against a young man who had hit me from behind in a high school fight. Every time I thought about him I felt sick with revenge. I would plot how I would return the favor someday. The funny thing is; I only saw him that one time, but years later he was still knocking me to the ground and humiliating me. My Uncle Ward Graham encouraged me to simply tell God that I forgave the guy and would not hold it against him ever again. That simple prayer set me free, I actually felt better after praying.
What about the emotion of anger?
Paul tells us in Ephesians 4:31 to "Get rid of all bitterness, rage and anger".
According to Consumer Reports, "You may need anger control if:
You easily fly off the handle when criticized.
Being frustrated makes you feel like hitting someone.
You think of yourself as hotheaded.
Being annoyed causes you to say nasty things.
So what effect does unforgiveness and anger have on our health? What happens to us when we give the devil a foothold in our life? According to an article in the July 2008 issue of Consumer Reports,
    Anger will dramatically reduces your ability to heal.
Researchers at Ohio State University gave 98 study participants blisters on an arm and monitored how quickly the wound headed. The subjects, ages 24 to 72, also completed questionnaires that assessed how they expressed and managed anger.
Individuals who managed anger well, healed faster, within four days.
Those who did not control anger well, were four times more likely to take more than four days to heal, which researchers noted increase chances of further compounded infections. According to Ronald Glaser, Ph.D., one of the study's authors, "One way or another anger will compromise your immune response,"4
The study looked at three ways of dealing with anger
Letting it out.
Holding it in.
Controlling it.
The third way was the only way that worked. God's way of dealing with anger as found in the bible is the only way to true peace and health. The study also looked at relaxation techniques such as Yoga and Tai Chi. the study found that neither Yoga or Tai Chi had any effect on the patient's ability to heal.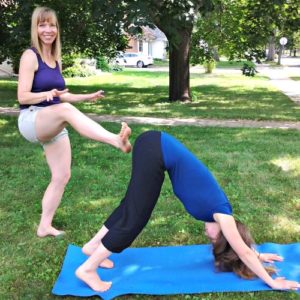 Once again other philosophies and religions fail to produce what they promise. God's word proves to be the most reliable source of information concerning health and healing.
In another Consumer report issue it was stated that "Negative emotions, such as unforgiveness, anger or stress, trigger the release of hormones that can threaten your heart. And people who experience those emotions, have more heart attacks than calmer, more cheerful types, research suggests. People in rocky relationships, for example, are more prone to heart disease. And those with stressful jobs are more likely to have high blood pressure and, if they return to work too soon after a heart attack, to have a second one. But curbing negative emotions may offer some of the same benefits as a heart-healthy diet and regular exercise"2
When you feel that you have been treated unfairly you get mad. How we handle that anger will affect our health. If you need more help with anger control and forgiveness, an excellent book on forgiveness is The Bait Of Satan by John Bevere. This book does not just give trite and simplistic answers; it outlines a process for defeating unforgiveness, that works, even under the most difficult and hurtful circumstances.
In Ephesians 4:26-27 Paul exhorts us "In your anger do not sin" Do not let the sun go down while you are still angry, and do not give the devil a foothold." Evidently, unforgiveness and going to bed angry will mess up our sleep, which will lower our body's ability to fight disease and give the devil a foothold in your life. Also, researchers have found that a lack of sleep can also make us stupid, not to mention give you ulcers.6 There is overwhelming evidence that unforgiveness and anger can cause a number of illnesses and shorten your life. The book None Of These Diseases does a wonderful job on this subject."
 A step by step guide to eliminate unforgiveness.
I have used this process myself, I have helped others through this process and I can testify that it works.
First make sure you have received God's Forgiveness for yourself. Read John 1:8-9, then ask God to forgive you and thank him that he has forgiven you. Be specific, make sure you have gotten all your sin forgiven by God. He said he would forgive if you ask him.
Make a list of people or organizations that have hurt you.
Acknowledge that you are displeasing God when you don't forgive others.
Ask God to give you his love for each of the people and organizations on your list.
Then by faith confess with your mouth out loud and forgive each and every one on your list. Tell God that you will not hold these things against them ever again.
As a final act of completion, destroy the list.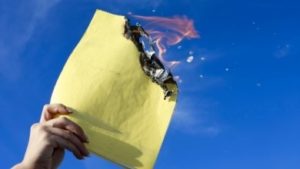 When you have done this the enemy of your soul has no legal right to torment you again, physically or mentally. Now God the healer can bless you and give you  new life.
If you have any questions or comments about this or any other Wellnessgospel article, please feel free to contact me at chrisschauermann@gmail.com. I would love to hear from you.
If this article has been helpful and if you believe God knows best, join us and the Wellness Gospel team and spread the word, share this with your friends on social media and may God bless you richly.
If you want to keep improving your health and like this kind of biblical, scientific information, then I would like to recommend three must-read books.
"None of These Diseases" by S. I. McMillen, M.D. and David E. Stern, M.D.
"Let's Play Doctor" by Dr. Joel Wallach
"God's Guide To Biblical Health and Healing" by Rev. Chris & Shary Schauermann
You can get all these books at Amazon.com
July 2008 issue of Consumer Reports, Anger will dramatically reduces your ability to heal.
The bait of Satan  https://play.google.com/store/books/details?id=2EUmAgAAQBAJ&source=productsearch&utm_source=HA_Desktop_US&utm_medium=SEM&utm_campaign=PLA&pcampaignid=MKTAD0930BO1&gclid=COnb6oykl88CFUdOMgodY0QHXw&gclsrc=ds
Anger inhibits healing Ohio State University http://www.ncbi.nlm.nih.gov/pmc/articles/PMC2502071/
http://wellnessgospel.net/index.php/category/rest/