If Jesus declared all foods clean; (Mark 7:19)     why does Wellness Gospel say that unclean food still exists?
In the gospel of Mark Jesus declared all foods clean. Some believe that when he did that all the things listed in the Old Testament as unclean food, instantly became healthy for people to eat.
New International Version
For it doesn't go into their heart but into their stomach, and then out of the body." (In saying this, Jesus declared all foods clean.)
New Living Translation
Food doesn't go into your heart, but only passes through the stomach and then goes into the sewer." (By saying this, he declared that every kind of food is acceptable in God's eyes.)
There is always some, self-proclaimed "theologian", who reads this passage and says, "If Jesus declared all foods clean, then there is no such thing as unclean food. And there is no point in being careful or particular about what we eat!  Since all foods are equally healthy, we should just eat what we want and enjoy it."
That one idea, "there is no longer any unclean food," has killed more good, loving Christians than all the persecutions through the ages. 
My initial answer to people who are saying this is, "how's that working for you"! It never is working for them, in fact it is killing them. It is the reason they will not get to see their children's children get married and have kids. Not following God's instructions concerning food choices is the reason they will spend much of their adult life fighting off diabetes, heart disease, arthritis and cancer.
First of all; if it were true that there are no unclean foods and that all foods are equally healthy, then we wouldn't have ever had the following disasters.
Jack in the Box, 1993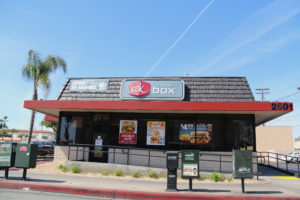 732 people were affected by unclean food containing E. coli. It was the most infamous food poisoning outbreak in history, it nearly forced Jack in the Box out of business. 73 locations across California, Idaho, Washington, and Nevada served undercooked patties.  A specially promoted "Monster Burger" wasn't cooked long enough to kill off the bacteria. Four people died, all of them children, and 178 others were left with permanent damage.
Chipotle, 2015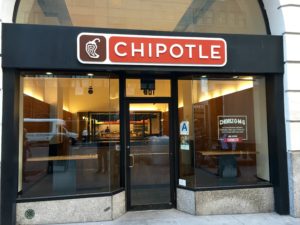 In 2015, unclean food caused a norovirus outbreak in Simi Valley, California. The outbreak sickening 243, a salmonella outbreak in Minnesota and Wisconsin sickened 54, E. coli sickened 60 people in 11 states. It landed 22 in the hospital. A second norovirus outbreak in Boston sickened 143. The cause? Chipotle. While the exact culprit of the E. coli and salmonella will likely never be known, the two norovirus outbreaks were caused by sick employees who came into work. The chain has implemented several new rules and regulations in order to prevent this from happening again, but its reputation has taken a major hit.
McDonalds, 2004
https://en.wikipedia.org/wiki/Super_Size_Me
Then there is the blockbuster documentary "Super-Size Me". It was nominated for an academy award.  In the movie, Morgan Spurlock gets checked out by doctors and found to be in great health. Then he proceeds to eat only McDonalds food for thirty days. At the end of the thirty days he goes back to the doctors to see what effect eating McDonalds food had on his health.
Spurlock had gained 24 lbs. and , increased his cholesterol from 160 to 230 mg/dL. He also experienced mood swings, sexual dysfunction, and fat accumulation in his liver. The doctors told him he was killing himself and needed to stop eating whatever it was he was he was eating and go back to his previous diet. Evidently not all food is created equal, maybe there is still such a thing as unclean food.
Does anyone really believe that all foods are equal? That all foods have the same amount of nutritional value? When Jesus declared all foods clean, wasn't he aware of basic nutrition 101?
We believe that Jesus knew exactly what he was saying. Nothing that he said is contrary to science, health or the Bible. So what did Jesus mean when he said all foods are clean? And wasn't he contradicting Deuteronomy 11:29 and other passages that list unclean food?
Deuteronomy 11:29 "'Of the animals that move along the ground, these are unclean for you: the weasel, the rat, any kind of great lizard,
Matthew 5:19 "Therefore anyone who sets aside one of the least of these commands and teaches others accordingly will be called least in the kingdom of heaven, but whoever practices and teaches these commands will be called great in the kingdom of heaven."   (Jesus speaking)
Mark 7:18 "Are you so dull?"  He  (Jesus) asked. "Don't you see that nothing that enters a man from the outside can make him 'unclean'? For it doesn't go into his heart but into his stomach, and then out of his body." (In saying this, Jesus declared all foods "clean")
First of all, if you are a serious Bible student, you know that the word of God does not contradict itself.
Jesus is not confused, saying at one time you need to practice and teach the Law, and at another time that the Law is incorrect in saying that there is unclean food that should not be eaten. He is not like our politicians who say one thing to one group and something different to another group just to make everyone like them. You and I must rightly divide God's word in order to understand it, and sometimes it requires a little hard work on our part.
2 Peter 3:16, speaking about the Apostle Paul who wrote a large portion of the New Testament, Peter says,  "He writes the same way in all his letters, speaking in them of these matters. His letters contain some things that are hard to understand, which ignorant and unstable people distort, as they do the other Scriptures, to their own destruction."
Some things in the Bible are a little harder to understand than others but it is well worth our time to get the correct meaning.
One way is to look at the context that the passage is found in. The context of Mark 7:18-19, is where Jesus is rebuking the Pharisees and teachers of the law because he says, "You have let go of the commands of God and are holding on to the traditions of men… You have a fine way of setting aside the commands of God in order to observe your own traditions!" Mark 7:1-9
Notice Jesus is not making friends, he is actually rebuking them for not following the law and the prophets. They were teaching that if you did not do a "ceremonial washing of your hands, cups, pitchers and kettles" that what you were eating became unclean food. We are talking about food that the law said was clean. (Lamb, beef, etc.) He was not talking about pig, rat, or shellfish.
We need to also notice that Jesus made a distinction between the heart (spirit, soul) and the body (Our flesh).
He was making a point that the Pharisees had missed. He wasn't changing or nullifying the Old Testament scriptures, he was explaining them. Unwashed hands will not affect your heart or your spirit. It is what comes out of your mouth and my mouth that will affect our hearts. The Pharisees were concerned about ceremonial traditions that weren't in the law.
Jesus was not teaching, as some people suppose, that all of a sudden unwashed hands couldn't hurt you. If that were true Chipotle wouldn't have been the focus of some very negative news that dominated the media for months. Cooks with hepatitis who tossed your salad couldn't harm you. No one believes that! You'd have to be a couple of fries short of a happy meal to believe that.  So why would do people believe that Jesus was teaching us that all foods are physically clean, that all foods are equal, concerning our health?
Jesus was declaring food to be spiritually neutral. It has no direct effect on your spirit or your soul.
If Jesus  was teaching that the disciples should stop adhering to the teachings old testament teachings about unclean food, then we could expect that Jesus and the disciples would have acted upon that teaching. Jesus taught that you should not just be a hearer of the word but a doer. Jesus himself never violated any of the Mosaic Laws, he fulfilled them completely. He wasn't even accused of eating with unwashed hands; it was his disciples who were accused of it.
Jesus never ate any unclean food. He even gave the Pharisees an opportunity to expose any violations of the  Mosaic law, that he might have made, if they could, "Can any of you prove me guilty of sin?" (John 18:46a) The Pharisees would have nailed him on that, but they could not, because he never disobeyed any of the Law, not even the least of the laws.
Then there is Peter's declaration, many years after the resurrection and after Pentecost,
Acts 10:14  "Surely not, Lord!" Peter replied. "I have never eaten anything impure or unclean."
Why would the Apostle Peter still be observing the Mosaic food Laws if Jesus had taught him not to?
The answer is this; Jesus didn't teach Peter not to observe the Law, on the contrary in Matthew chapter 5:17-19 Jesus taught Peter and the Apostles to teach and practice the Law till heaven and earth disappeared.
When Jesus declared all foods clean he was referring to the more important issue of the heart. The Pharisees had heart issues and they wanted to focus on food and ceremonies. We need to keep our hearts pure first, no amount of good nutrition can undo a heart that has no place for God. But if your heart is right with God and you ignore his teaching about what to eat and what not to eat, you will be unhealthy and get to see Jesus in heaven sooner than God intended.
THE ONLY WAY TO EXCEPTIONAL EMOTIONAL, SPIRITUAL AND PHYSICAL HEALTH, IS TO SPEND TIME EACH DAY LISTENING TO JESUS CHRIST AND DOING WHAT HE SAYS.
 Often people have questions or comments about Wellness Gospel articles, please feel free to send an email to chrisschauermann@gmail.com. I would love to hear from you.
If you believe God knows what is best for us, join us and the Wellness Gospel team and spread the word, share this with your friends on social media and may God bless you richly.
To keep improving your health, and enjoy this kind of biblical, scientific information, then I would like to recommend three must-read books and the link to Youngevity a wellness company founded by Dr. Joel Wallach. Simply click on the titles below for purchase information.