A Biblical perspective on the Netflix documentary, "WHAT The HEALTH"
My daughter-in-law Anya, came to me the other day and asked me to watch the Netflix documentary, "What the Health", she said that it is super popular right now and a lot of her friends have changed their diets after watching it. Now, they are  wondered why she and her family still eat meat and dairy products, because, "WHAT The HEALTH" clearly shows how bad meat and dairy products are". Anya asked me to give some kind of rebuttal, because frankly, she didn't know what to say to all of her friends who had seen the movie, and because she knows that we have always eaten a lot of meat, dairy and eggs and our family is very healthy.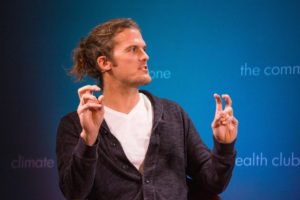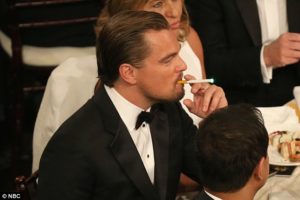 According to WHAT THE HEALTH creators, Kip Anderson and Leonardo DiCaprio…
"What The Health is a groundbreaking documentary. The film follows intrepid filmmaker Kip Andersen as he uncovers the secret to preventing and even reversing chronic diseases. What the Health exposes the collusion and corruption in government and big business that is costing us trillions of healthcare dollars, and keeping us sick."
The movie is backed by actor Leonardo DiCaprio and is getting a fantastic reception here in the U.S. and changing the way America eats.
The basic message of the movie, WHAT The HEALTH.
We have a lot of disease in the U.S.; Cancer, diabetes, heart disease etc.
Processed foods are contributing to the problem.
Sugar and high carbohydrate diets are not the problem.
Meat and Dairy products are the biggest reason for disease.
The meat and dairy industry is destroying the planet.
Becoming a Vegan is the solution.
When we first got interested in eating healthy we were pulled to and fro by all the "expert voices".
We heartily agree with the first two messages in the documentary but disagree with the last four. When we first got interested in eating healthy we were pulled to and fro by all the "expert voices". The Bible calls it "winds of doctrine" they blow every which way. We even tried being vegetarians for a while, but we found that all the voices were not singing in harmony. They actually contradicted each other on a daily basis. So who were we going to believe? We finally decided to let God be the judge as to what is healthy and what is not, what we should eat and what we shouldn't. That is when I quit getting sick and when we quit needing doctors and medicine altogether. My wife Shary says that her friends often ask her what medications she takes. Here answer is "none", we don't want or need them.
WHAT The HEALTH suggests we not eat…
Any type of meat, (beef, poultry, fish, etc).
Dairy products of any kind, (Milk, butter, cheese, cottage cheese, yogurt, etc). This includes goats milk and they even suggested that human milk was dangerous to babies.
Any type or form of Eggs.
What does the Bible say?
The authors of "WHAT THE HEATH", believe that eating animal products is not only unhealthy but immoral. Obviously, God does not agree, since none of the great men and women in the Bible were vegans. Able ate meat but Cain did not.  Moses ate meat, Samuel ate meat. David ate meat, all of the priests ate meat. Most of them lived to be more than 100 years old. Jesus and the disciples ate meat. Abraham ate meat and dairy and offered meat and dairy products to God and his angels before they destroyed Sodom and Gomorrah. And… wait for it… they ate meat and dairy products!
 Genesis 18:1-8      
      1 Now the LORD appeared to him (Abraham) by the oaks of Mamre, while he was sitting at the tent door in the heat of the day. 2 When he lifted up his eyes and looked, behold, three men were standing opposite him; and when he saw them, he ran from the tent door to meet them and bowed himself to the earth, 3 and said, "My Lord, if now I have found favor in Your sight, please do not pass Your servant by. 4 "Please let a little water be brought and wash your feet, and rest yourselves under the tree; 5 and I will bring a piece of bread, that you may refresh yourselves; after that you may go on, since you have visited your servant." And they said, "So do, as you have said." 6 So Abraham hurried into the tent to Sarah, and said, "Quickly, prepare three measures of fine flour, knead it and make bread cakes." 7 Abraham also ran to the herd, and took a tender and choice calf and gave it to the servant, and he hurried to prepare it. 8 He took curds and milk and the calf which he had prepared, and placed it before them; and he was standing by them under the tree as they ate.
 Our experience, eating meat and dairy products.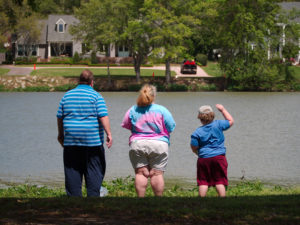 WHAT The HEALTH tries to make the case that beef, chicken, turkey, fish, milk, cheese, yogurt, cottage cheese and eggs are very bad for us and the reason people are getting diabetes, heart disease and cancer. Our family has been consuming these foods as the foundation of our diets for over 40 years. About 40 years ago we began to eliminate highly processed foods, especially sugar. Then we started eating more Biblical; (Red meat, milk, butter, cheese, eggs and poultry, the result is that none of us have diabetes or heart disease.
When all of our kids lived at home.
When all the kids lived at home, our family consumed 6 gallons of milk a day and ate innumerable eggs. We never paid for health insurance and never needed it. Most of our children never saw a doctor while living with us and following Biblical dietary habits. Shary gave birth to 13 healthy babies. We then raised those babies to be very healthy children and adults. So far those 13 children have raised 48 very healthy grandchildren.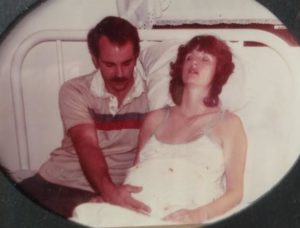 For an in-depth look at what the Bible and science says about meat, eggs, milk, butter, salt, and processed foods, just go to our website, wellnessgospel.net and use the search option for the food item you want to research.
In Conclusion
The Bible does encourage fasting for limited periods of time. We believe there are spiritual and physical benefits to fasting. Eating a vegan diet can produce beneficial results if done for a short time, but making this a permanent lifestyle change will shorten your life. In our research we have never found a lifelong vegan or vegetarian, that made it to the 100 year mark. Conversely, all of the super-centenarians and oldest living persons, ate meat, eggs and drank milk and lots of it.
ONCE AGAIN, WE BELIEVE THE ONLY WAY TO EXCEPTIONAL EMOTIONAL, SPIRITUAL AND PHYSICAL HEALTH, IS TO SPEND TIME EACH DAY LISTENING TO THE GREAT PHYSICIAN, JESUS CHRIST, AND DOING WHAT HE SAYS.
Often people have questions or comments about Wellness Gospel articles, please feel free to send an email to chrisschauermann@gmail.com. I would love to hear from you.
If you believe God knows what is best for us, join us and the Wellness Gospel team and spread the word, share this with your friends on social media and may God bless you richly.
To keep improving your health, and enjoy this kind of biblical, scientific information, then I would like to recommend three must-read books and the link to Youngevity a wellness company founded by Dr. Joel Wallach. Simply click on the titles below for purchase information.
REFERENCES
WHAT THE HEALTH trailer https://www.youtube.com/watch?v=Jf44vLndiRM