Salvation, My Journey
My salvation/faith journey continues another year. Merry Christmas and Happy New Year to all of you who have made this year such a blessing to me. After preaching at Gateway Community Church for approximately 35 years, I retired this year. I have turned over that part of my life to my son, Angelo. The church gave him a 100% confidence vote (better than what I got when I started). I still have a passion to share God's goodness, so I started a whole new chapter in my life. In June, I started blogging. It started small with a handful of page views per week, but thanks to all of you, the blog is averaging over 1,000 page views per day from over 40 countries including Russia, China, India, Sweden, and Israel. Since my passion is to share the goodness of God, and the word of God, this blog has surpassed my wildest dreams. Thank you, thank you, all of you! Since you have all played a part in this, as the year draws to an end and we look forward to a new year and new adventures with God, I thought I would share with you where it all started for me.
At the ripe old age of sixteen, I found myself forced to contemplate the deep questions of life. My cousin Gary had just died in the war in Vietnam and I was confronted with the stark reality of death, up close, for the first time in my short life. After getting the news, I remember lying on my back in bed staring at the ceiling thinking about my own life and wondering what would happen to me if I died. Where would I go? Would I just cease to exist? The thought of it went deep and frightened me. I had made some attempts to be "good"; don't lie, don't cheat, don't steal, don't use God's name as a curse word, but I always seemed to fail. If I died and had to stand before God and give an account for my life, I was in trouble. If there was no God and I was going to just cease to exist when I died…well that scared me just as much. I don't think I slept all night. But life goes on and I got busy with other things and just didn't think about it much.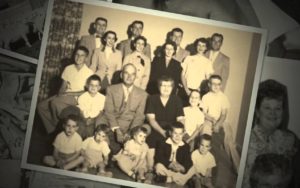 The summer, between my junior and senior year in high school, I was sent by the local Kiwanis Club to a Fellowship of Christian Athletes camp. The camp was in Ashland, Oregon, at the Southern Oregon College campus. The Kiwanis Club presumably sent me because I was a good athlete, and I was regularly in trouble. Since this camp was staffed with professional football players, Olympic gymnasts, etc. who were Christians, I guess the idea was that I would come back a better football player and a better member of society. I had no idea what Christian Athletes were, I had never heard of them, I had no idea that this was anything but a place for me to improve my athletic skills. OK, I was a clueless teenager! So, it should be no surprise that with my false expectations, I was more than disappointed when I got few tips on being a better football player, but had to sit through sermon after sermon and small group discussion after small group discussion that I didn't want to hear, especially since I wasn't fond of sitting in the first place.
One afternoon during a break, a water fight broke out in the dorm rooms. Before it was over we had grabbed anything that could possibly be used to get our opponents wet; cups, wastepaper baskets and fire hoses. Well… when they finally stopped us, we were taken out to the football field, I assumed, to wait for our punishment. Did I mention that there were hundreds of us? It seemed like it took forever. Did I mention I didn't like to sit? While waiting, I prepared myself for the inevitable. I was used to being in trouble; they would scold and lecture us forever, and then tell us what the punishment was going to be. We would either be sent home or our parents would be contacted and told how much we disappointed them and how much it was going to cost and that we should pay for the damages. I was used to being in trouble, most Attention Deficit Hyperactive Disorder (ADHD) boys are. I was determined that I could take whatever they could throw at me. After years of constantly being in trouble, I had become tough; I wasn't going to let them get to me.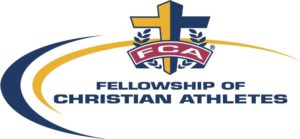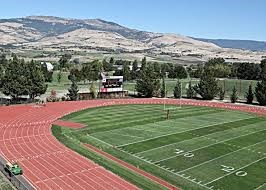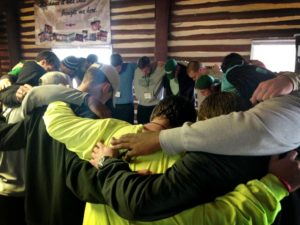 Finally, the director showed up, he said that the college estimated that we had done about $5,000 worth of damage to the dorms. He said that all the leader-athletes had been praying, which is why it had taken so long, and that God had told them that they should pay for the damages and that we could go back to our rooms. That was it, nothing more was said.
OK, I was in shock, no lecture, and no punishment. They had taken our punishment for us and it was over. My first thought was "these people are different." That night when one of the athletes spoke about salvation, about Jesus taking our punishment on the cross, I saw it for the first time. The speaker led me and some of the other boys in a simple salvation prayer. It was an incredible experience for me. The prayer went something like this…
"God, I confess that I have lied, taken your name as a cuss word, I've ignored you and broken your laws. I thank you that you sent your son Jesus to be punished for my sins, so I could go free. I receive what Jesus did on the cross and believe you raised him from the dead because He was sinless. I believe that because of what he did, I can go to be with you when I die. I have made a mess of my life; I want you to be the Lord of my life. So, take my life and make me what you want me to be!"
When I got done praying I felt like a huge weight had been lifted off me. I was happier than I had ever been in my entire life. To this day, I still mess up, and God still forgives me every time I ask him. He is an awesome God and an awesome father!
John 3:16                                                                                                                                    "For God so loved the world that he gave his one and only Son, that whoever believes in him shall not perish but have eternal life."
1 John 5:11-14
11 And this is the testimony: God has given us eternal life, and this life is in his Son. 12 Whoever has the Son has life; whoever does not have the Son of God does not have life.
John 1:12
12 Yet to all who did receive him, to those who believed in his name, he gave the right to become children of God—
God promises us salvation, eternal life with him, if we believe in Jesus the savior and we receive him, That is, we receive everything he stands for, we receive him as our lord, savoir and friend.
My wife Shary's salvation story, is similar to mine, except she went to a Young Life summer camp and received Jesus as her savior.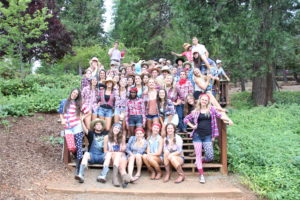 If you have never prayed a prayer like the one I prayed at that Christian Athletes camp. you can do it right now.  If you have never received God's love, forgiveness and salvation, and like me, have made a mess of your life, you can pray this prayer. God is waiting to be set free from your past if you are ready to let God take control of your life. Receiving Jesus will change everything. Go back to the prayer I prayed: put it in your own words, God is listening and he will respond.
Whether you prayed that  prayer a long time ago or just prayed the salvation prayer for the first time, I hope this new year, you fall deeper in love with Jesus. It is also my hope and prayer that you and yours find his word to be a lamp unto your feet and a light unto your path. His word is the truth, his word is his gift to us, his word is life.
Our purpose for writing each week is to obey Matthew 5:19, providing you with biblical advice on the care and feeding of your body.  We do it because this advice is so rare. We also do it, because we see thousands of good Christians who have received salvation, but whose lives have been cut short, simply because they were never taught what the Word of God, the Law of God, had to say about health and wellness.
If you believe God knows best, join us and the Wellness Gospel team; register for our weekly newsletter, then spread the word by sharing this with your friends on social media and may God bless you richly.
If you want to keep improving your health, and enjoy this kind of biblical scientific information, then I would like to recommend three must-read books.
"None of These Diseases" by S. I. McMillen, M.D. and David E. Stern, D    http://tinyurl.com/hh7ezs2
"Let's Play Doctor" by Dr. Joel Wallac                           http://tinyurl.com/j8ybt8r 
"God's Guide To Biblical Health and Healing" by Rev. Chris & Shary Schauermann                                                              http://tinyurl.com/zvkbfau
You can get all these books at Amazon.com or simply click on the URL under each book title.